As we all know, Anatolia is a heaven of handcrafts because of its rich cultural background and indigenous materials that are perfect for decorative art. It's very inspiring to see that the people of this land not just own their traditions with pride, but also use their creativity to develop new handcrafts and artistic materials.
Making beautiful pendants from Gourd is one of them. It's a meticulous 8-10 hours work for a craftsman to create a gourd lamp from a matured gourd by carving out the fruit to make holes on the shell to create all sorts of patterns.
The result is a magical, unique design lamp which gives soft beams of light. I think that this is a perfect example of an ecological art.
It's a pity I did not take any shots at night but I'm sure we can all imagine the amazing effects.
These shot are taken in Bodrum, which is recently called as St.Tropez of Turkey.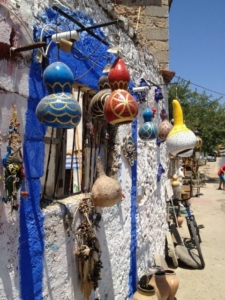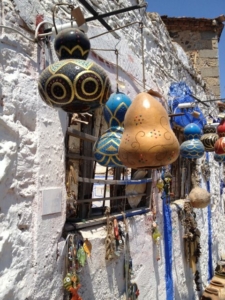 When seen together, the impact is amazing and one wants to buy them all.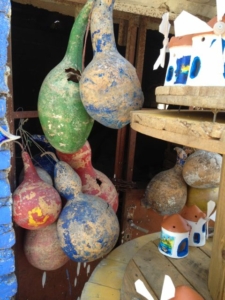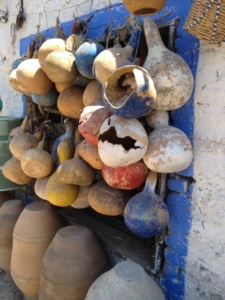 The gourds before the process. I think their rough forms and textures would create a great rustic décor on their own.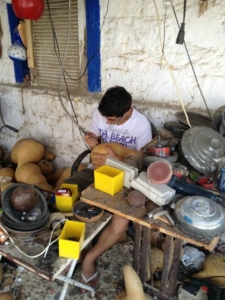 A local craftsman carefully carving the patterns.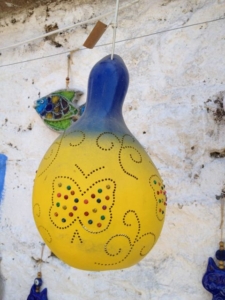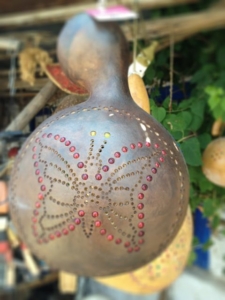 Imagine the number of hours for these delicate butterfly patterns.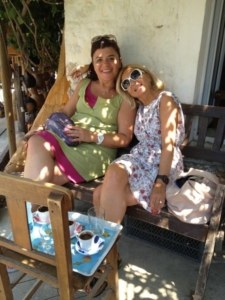 My best friends at a nearby local coffee house, patiently waiting for me to finish taking pictures of everything I love.