I love bathrooms that are almost like living rooms. As they are the ultimate pampering zone where you can enjoy a quiet luxury of comfort and style, sorting out the essentials is just not enough.
It adds a lot when you incorporate fresh flowers, plants, candles, wall arts, soft furnishings and even a cozy seating corner if possible.
You should never be discouraged with a low budget or a tiny space, there are many creative ways to revamp your bathroom. Here are some tips and ideas to give you some inspiration;
1- Make a decision about the concept & style before you start… Do you want it to be minimalistic or set a coastal scene or create a rustic, reclaimed look ?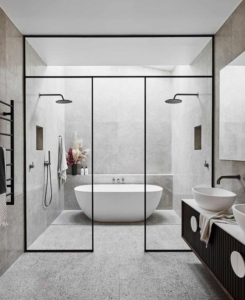 Monochromatic, minimalist bathrooms with subtle accents create a real sanctuary. image source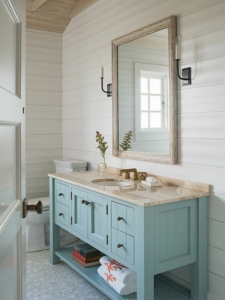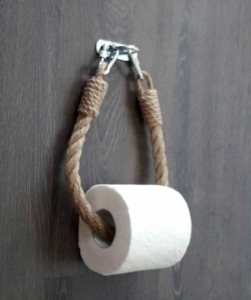 Coastal style gives a fresher look to any bathroom. image 1  , image 2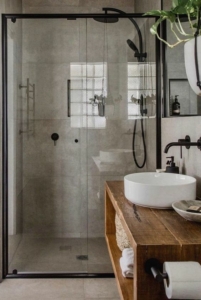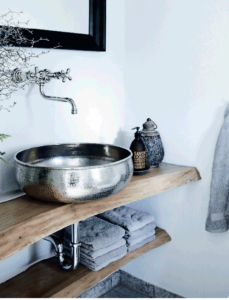 A natural wood cabinet under the sink gives a perfect rustic look. image 1 , image 2
2- Use reclaimed wood for a boho chic style or introduce industrial features for a crisp and more masculine look.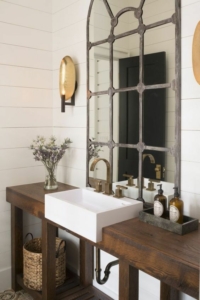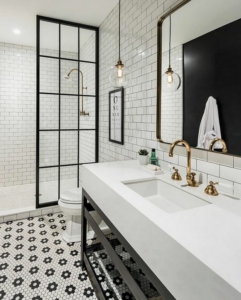 3- Make statement on the walls with mirrors or picture frames. Whether you prefer one or a collection of art, will soften the look of a modern bathroom.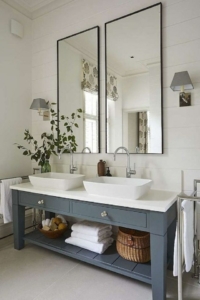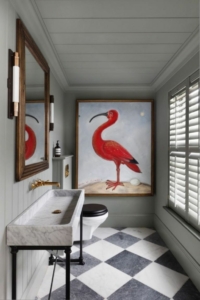 4- Introduce a soft furnishing to create contrast with hard surfaces. Distressed wood or old stone combined with curtains look great for a modern vintage look.
5- Decorate your windowsill or bathroom shelf with a display of vintage glassware, flowers or candles. This is probably the most cost effective way to bring soul to your bathroom.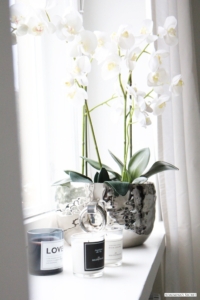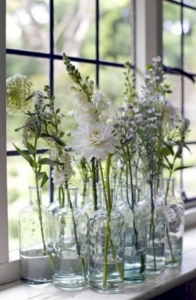 Image sources: Image 1, Image 2