Private outdoor space is a dream of everyone probably more for the city people who feel trapped in small apartments. As it is now the time to enjoy outside, let's have a look at some ideas to create a stylish outdoor retreat in limited spaces.
1- Bring in the sea
A coastal look immediately sets the tone to feel the seaside. Search for materials such as driftwood, rope accessories, sailor pendant lights to recreate the atmosphere and bring the freshness of the ocean to town.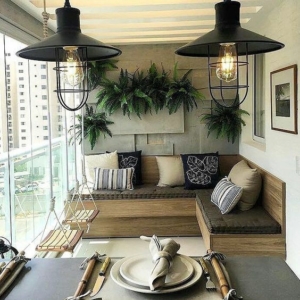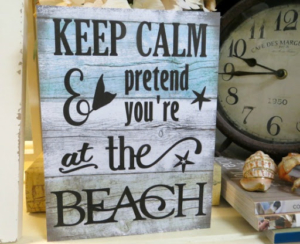 2- Bring in greenery
Rattan planters with various trees and plants create a beautiful suspended garden effect in city apartments. The choice of a monochromatic scheme enhances the effect and sets a perfect background for green plants.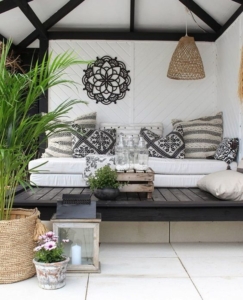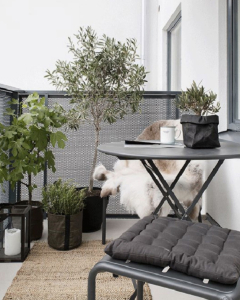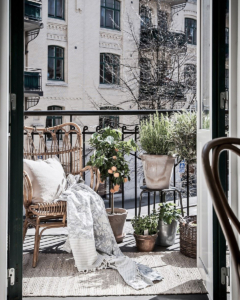 Create an aromatic herb garden by cultivating rosemary, thyme, dill, sage and various herbs in either matching or mix-and-match pots. A little gourmet heaven for those who enjoy cooking at home can be set in the corner of your balcony.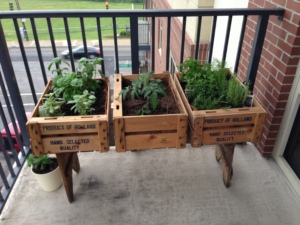 3- Create a "Mini Zen Lounge"
If your space is really tiny, you may wish to design an uncluttered, stress-free hideaway. Sometimes a single settee can be used as a statement piece for a minimalist, contemporary setting. Timber-decking with scattered ottomans and cushions would also make a perfect corner to chill out and relax.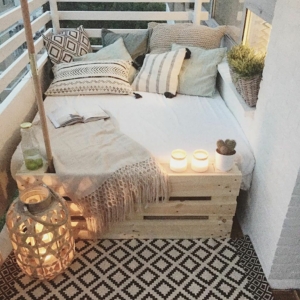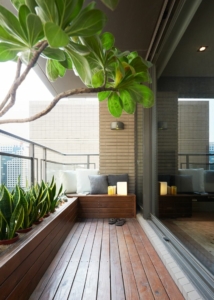 4- Lanterns & Candles
Nothing sets the mood like good designed lighting – make use of lanterns and candles to create the desired atmosphere i.e. romantic, inviting, mellow or party mode. Outdoor lanterns come in a variety of styles and colours, just pick your favourite.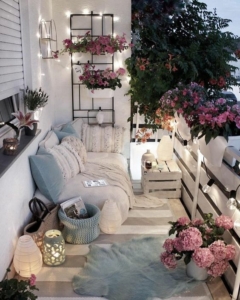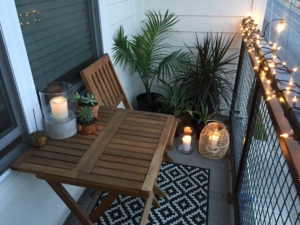 5- Let the party begin
Create an "al fresco dining area" in your balcony with a hardwearing flooring like stone tiles or teak decking and weather resistant furniture & upholstery. Needless to say that accessories such as cushions, candles and decorative objects make the space cozy and inviting. Last but not the least are the mirrors which create magic in small spaces !